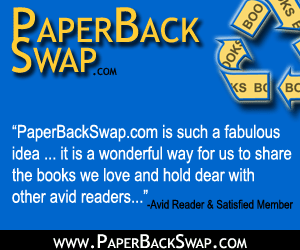 I recently signed up for this book club. It's a great way to "recycle" books I don't want anymore while getting credit to order a book I do want. I've already mailed out 7 or 8 books and have ordered my first.
You can set up a "Wish List" so when someone posts a book you want, you'll automatically receive it (first request, first serve). I'm encouraging you all to join as well because the more people who join, the more books we'll have to share!
It's all free. You just have to pay shipping on the books you send, which costs a bit over $2 (usually). With every book you send, you get a credit, so it's like paying $2 for each book you receive -- but your choices are probably more extensive than at local used bookstores (and cheaper than most used books on Amazon with shipping). Plus you can browse and order from home after the kids go to bed and the stores are all closed, which comes in handy every once in a while -- or all the time.
So check it out. If you do decide to sign up, I'd really appreciate it if you gave my email address as a reference. (I think I get an extra credit.) For those of you that know me, it's my alum address (first name dot middle initial dot married last name dot year). Email me if you want me to confirm it for you.
Happy reading!